Book the Best Dumpster Rental Jackson TN Has to Offer at A1-Waste
For the dumpster rental Jackson TN residents, business owners, and contractors trust most for waste containment needs of any size, book with A-1 Waste! Our family-owned and operated business has been providing Jackson, Tennessee, and the entire West Tennessee area with affordable, top-quality containers and unbeatable service since 2008. Whether you're clearing your yard of storm debris, downsizing your home, completing a demolition project, or searching for reliable services for your commercial enterprise, we have the driveway-friendly, easy-loading bins you need to complete the job with ease.

If you're searching for the safest dumpster rental Jackson TN has to offer, look no further than our local company. As a community-driven business, customer satisfaction is at the top of our priority list. Our team is dedicated to going above and beyond to surpass the waste management demands and expectations of our amazing clientele. From supplying well-maintained and thoroughly inspected equipment to protecting your delivery site, you can count on us to provide remarkable service at the best bargain price.

Conveniently book the dumpster rental Jackson TN relies on for all projects with our trailblazing online booking system. Our simple and stress-free platform makes it easy to browse our inventory, select the right bin for your project, and schedule a delivery from any internet-capable device. No matter the size or scope of your project, our heavy-duty bins can handle all of your waste needs! Give us a call at (731) 424-7666 or book online today to get the most reputable dumpster Jackson TN can provide!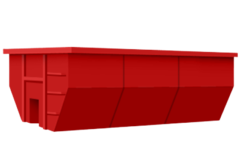 Dimensions
20' L x 8' W x 6' H
Included Tonnage
5 included
Additional Days
:
$10/day
Extra Weight
:
$22/ton*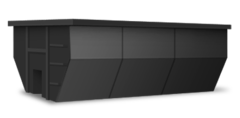 Dimensions
14.6' L x 8' W x 5' H
Included Tonnage
2 included
Additional Days
:
$10/day
Extra Weight
:
$22/ton*
Pricing shown is for Jackson only, addition charges will be added for out of town travel
*Tonnage rates will vary depending on location
We Take Just About Everything
Some examples of the junk we haul away include:
Refrigerator Disposal

Garbage Removal

Mattress Disposal

Foreclosure Clean Outs
Construction Waste Removal

Yard Waste Removal

Trash Removal

Appliance Removal
Television Disposal & Recycling

Furniture Removal

Metal Recycling

Commercial Waste
Countless Uses for the Roll Off Dumpster Jackson TN Trusts
Book the roll off dumpster Jackson TN relies on for projects big and small from A-1 Waste! Whether you're clearing your home of junk, replacing a roof, redesigning your landscaping, constructing a new office park from scratch, or simply in need of commercial waste management services for heavy-duty debris, our professional drivers and easy-to-load bins are up for the task. Our premium containers make it convenient to safely dispose of old appliances, furniture, mattresses, yard debris, construction waste, and any other garbage that's getting in your way. Our partnership with the Madison County Dump ensures that your waste is disposed of in an ethical manner that is in accordance with Jackson TN dumpster laws and regulations, so you can trust that your trash is in good hands.

When you need the most dependable roll off dumpster Jackson TN has to offer, choose a company that cares about you and the community. We happily work with retailers, homeowners, property managers, contractors, schools, hospitals, commercial businesses, and individuals who are seeking a safe and cost-effective solution to their waste containment needs. No matter the task at hand, we've got the dumpster to suit the needs of your project and your wallet! Call or book online today to make the highest-quality residential and construction dumpster Jackson TN can provide part of your next repair, cleanout, remodel, or development project.


Most Reliable Jackson TN Residential Dumpster Rental
Finding a reliable Jackson TN residential dumpster rental doesn't have to be a stressful or expensive process. Our local company takes all of the worries out of residential projects by offering the affordable and conveniently-placed dumpsters needed to hold all of your junk! When you're tackling a garage and attic cleanout, an estate sale cleanup, home downsizing, small renovations, roofing repairs, a remodeling project, or a hoarding situation, our bins are ready to contain your furniture, mattresses, appliances, and other waste that's cluttering your home. When preparing for your next residential project, book the small dumpster rental Jackson TN counts on with our user-friendly online scheduling tool!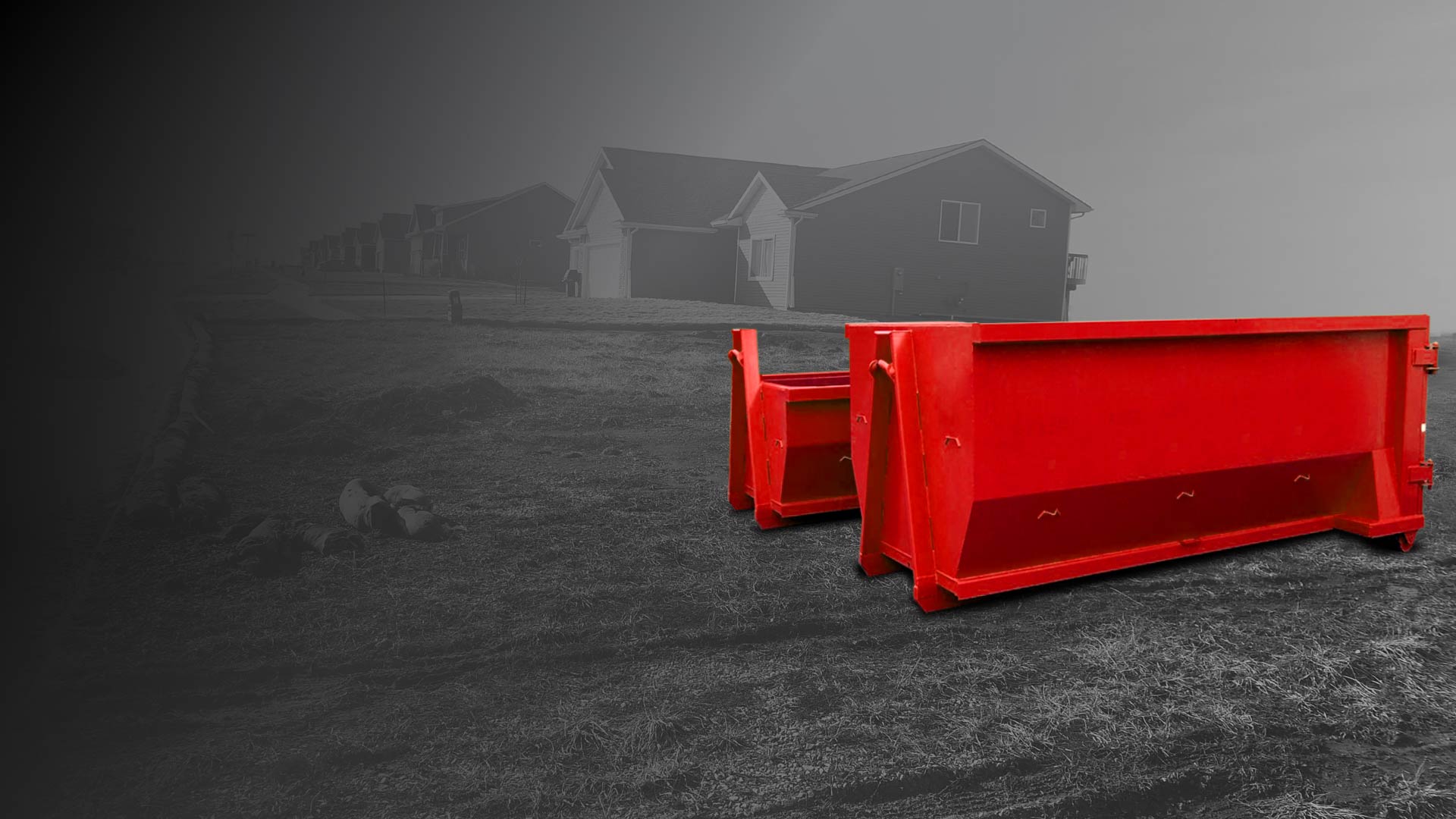 Convenient Dumpster Rental in Jackson TN for Yard Projects
If you're in need of a driveway-friendly dumpster rental in Jackson TN for your yard project, look no further than our durable, easy-loading bins! Our containers are great for outdoor jobs such as landscaping design, gardening overhauls, seasonal or storm brush and debris cleanups, and much more. Easily renovate your patio, deck, or driveway, or toss out your outdated appliances with our top-quality bins. With prices you can feel good about, we're the top choice for local homeowners and individuals hoping to increase their curb appeal, spruce up their yards, or clear unwanted waste. When traditional curbside bins and trash bags just won't cut it, give us a call. Book the highest-quality cheap dumpster rental Jackson TN has to offer today to get started on your project with the added support of one of our roll-off bins.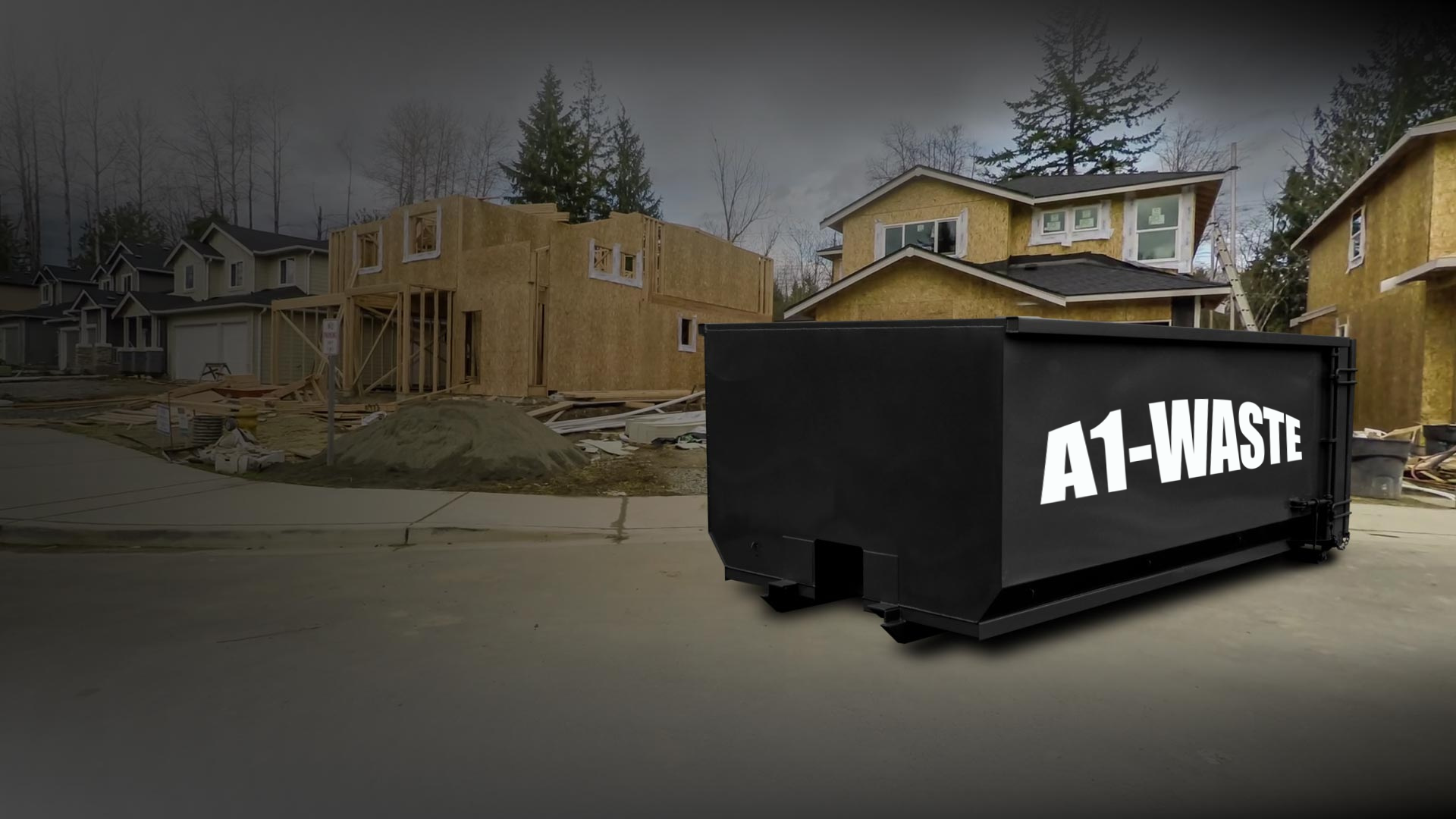 Dependable Jackson TN Construction Dumpster Rental
Book the Jackson TN construction dumpster rental project managers in Madison County trust most from our reliable and responsive team. Our commercial-grade, industry-standard bins are the perfect heavy-duty equipment contractors need to keep their worksites safe and functional, at prices that won't set back any budget. Use our well-built bins to maintain order while disposing of any tile, drywall, asphalt, shingles, wood, plastic, piping, or other construction waste that accumulates while you complete your project. Contractors continuously work with our team because they can depend on our responsive staff to help them keep their sites on track. With flexible scheduling options right at your fingertips, you can book a bin directly from the job. From roofing jobs to extensive demolition and renovations, the most reliable large dumpster rental Jackson TN can provide is ready to help you finish the job with ease!

Garbage Dumpster Jackson TN Business Owners Count On
If you're searching for the garbage dumpster Jackson TN business owners depend on most, book with A-1 Waste! Our local team and industry-leading containers are prepared to take on any ongoing waste management needs for businesses in Madison County, including apartment complexes, retirement facilities, hotels, hospitals, retailers, and more, so our customers can focus on the essential operations of their business without worrying about unwanted waste.Whether you're clearing out an office park, repairing the roof of your storefront, or preparing for move-out season at the apartment complex you manage, we have no doubt that our easy scheduling system, competitive rates, and friendly service will be an asset to your business operations.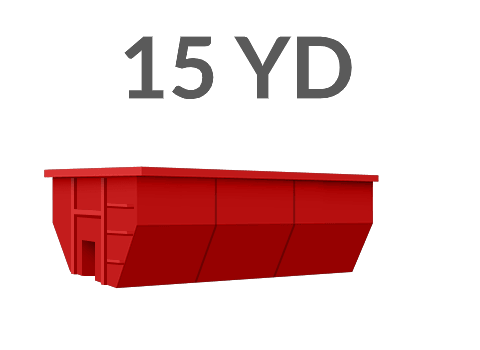 When you need to keep your site clean and safe for employees, guests, and visitors, choose the Jackson TN dumpster service that won't let you down, and book online with us today!
Why Choose Us for the Commercial or Residential Dumpster Rental Jackson TN Can Count On
By supplying the most reliable commercial or residential dumpster rental Jackson TN has to offer, our family-owned and operated company has become the local trusted source for waste disposal needs amongst residents, business owners, contractors, property managers, offices, construction companies, and craftsmen located in the area we serve. We're passionate about serving the community with high-quality bins and services, and we've worked diligently to build long-lasting relationships with the citizens and businesses in Madison County to assist in keeping the West Tennessee area a clean and safe place for all.

Our small business is dedicated to helping our customers complete their projects with ease using the residential dumpster rental Jackson TN entrusts to withstand the demands of any waste removal goals. Our containers are sourced from the industry's leading and most reputable manufacturers and feature convenient open-top designs to allow for safe and easy loading. Our team takes special care of our bins by thoroughly inspecting, cleaning, and sanitizing each dumpster before and after every rental, so our customers get the first-rate container they can rely on in the clean, like-new condition they deserve. Our durable rentals, unwavering professionalism, reasonable prices, and punctual services have earned us countless positive reviews online. We'd love to add you to our list of satisfied customers, so browse our inventory and schedule a delivery online today!

How to Book a Jackson TN Dumpster Conveniently Online
Easily book a Jackson TN dumpster online with the help of our convenient and user-friendly booking platform! Simply begin by clicking any of the bright red "Book Now" buttons shown throughout our site. After viewing pricing and size information, click the red "Add To Cart" button, select your service type of residential or commercial use, choose your delivery date using the calendar pop-up, and provide your billing and delivery information. Finally, after you've completed the payment through our secure system with any major credit card, you'll receive a confirmation email containing a payment receipt for your reservation, and our friendly team will reach out to arrange a drop-off window that works best for your schedule.

If you would rather book our dependable Jackson TN dumpster over the phone, give us a call at (731) 424-7666, and our staff will be happy to provide assistance and answer any questions you may have. Whether you're managing a commercial cleanout and need assistance ASAP or are making future arrangements for an upcoming residential remodeling project, we're hre to help. Renting a dumpster in Jackson TN doesn't have to be a daunting or stressful task. We've made the process as easy as can be for anyone seeking reliable and professional waste containment services. Give us a call or book online today to get started on your next project in a matter of minutes.

Sizes and Prices for a Jackson TN Roll Off Dumpster You Can Depend On
Book the Jackson TN roll off dumpster that can handle the waste removal needs of your specific project with A-1 Waste! Our versatile and heavy-duty 30-yard dumpster measures 20 feet long by 8 feet wide by 6 feet high and is priced at $515 for a rental period of up to 30 days with five tons of waste disposal included in the base price. This pricing is for Jackson only, so please call our team if you're interested in delivery outside of that area.

This durable bin is built to hold strong while you focus on completing your residential or commercial project. The 30-yard is often used for managing construction site debris, completing roofing replacements, clearing out waste and unwanted furniture from residential cleanings, and other waste disposal efforts. No matter the scale or scope of your project, we're confident our bins will help you finish the job in a timely and convenient manner. Add any additional days to your rental time for just $10 per day, or extra weight for only $20 per ton. Call or book online today to get the most dependable dumpster rental near Jackson TN for your next project.

Delivering a Quality Jackson TN Roll Off Dumpster Rental to Surrounding Areas
A-1 Waste gladly delivers an easy-loading Jackson TN roll off dumpster rental to the entire West Tennessee area. Our prompt and professional services are available in the 38301, 38305, and 38343 zip codes in Madison County, as well as in Milan, Denmark, Gibson, Mercer, Crockett Mills, Bells, Spring Creek, Fruitvale, Henderson, Madison, Beech Bluff, Medon, Jackson, Maury City, Brownsville, Medina, Toone, Trenton, Stanton, Gadsden, Bolivar, Lexington, Pinson, Humboldt, Whiteville, Silerton, Oakfield, Dyersburg, and Alamo. We do our best to provide the most trusted dumpster delivery Jackson TN has to offer to sites located outside of our service area for a small fee, and we encourage everyone seeking special accommodations to reach out to our staff to make delivery arrangements outside of the listed region.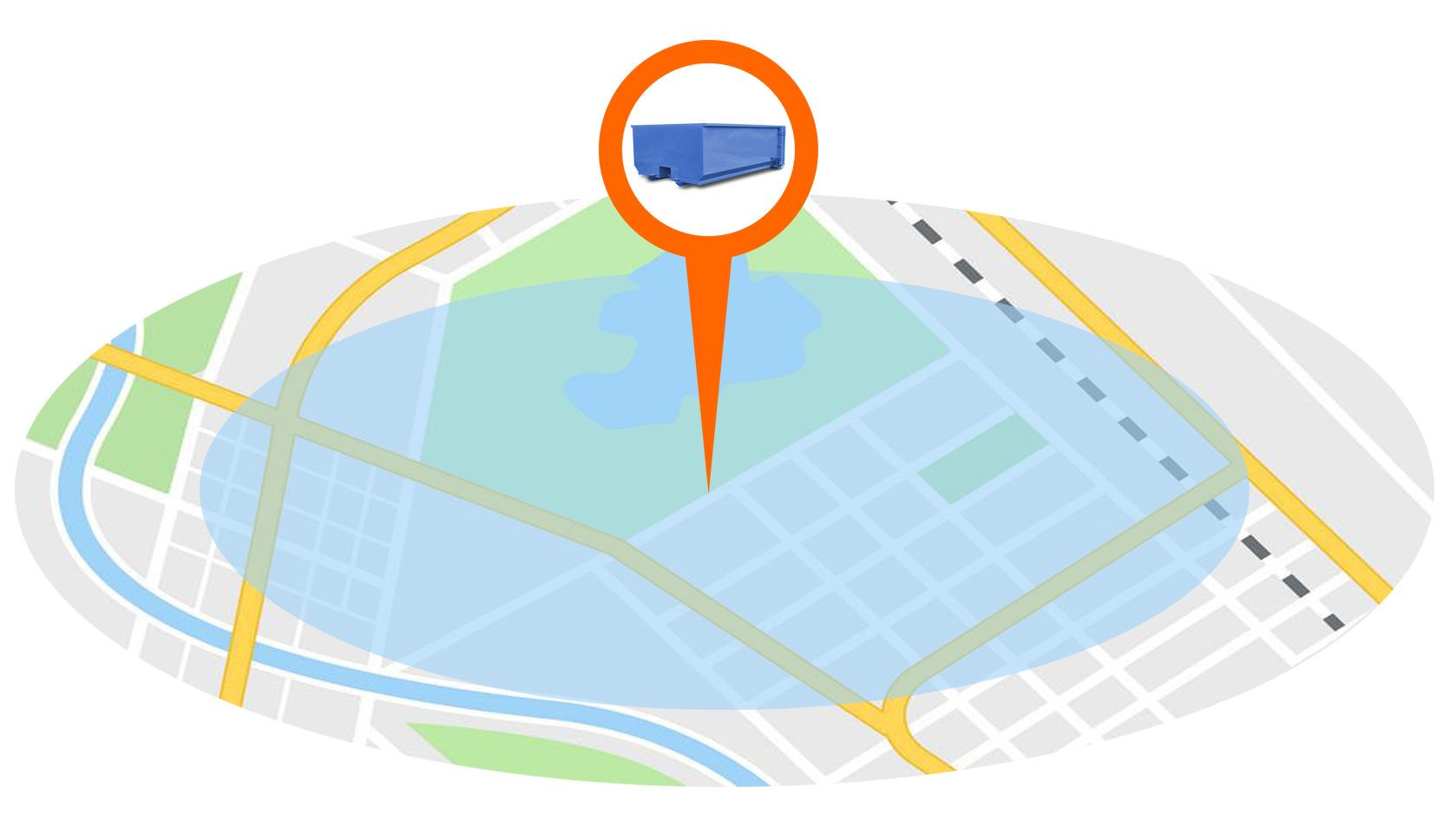 As a local Jackson TN roll off dumpster rental company, we're dedicated to helping our community stay waste-free and wonderful. We frequently partner with the Jackson-Madison County School District and other local businesses and organizations to tend to any ongoing waste disposal needs. From Chickasaw State Park to the Tennessee Legends of Music Museum at the Carnegie, we're proud to provide the reliable dumpster services needed to keep our city clean and safe for all residents and tourists.

View Service Area
FAQs About Our Streamlined Jackson TN Dumpster Rental Process
If you have questions about our 5-star reviewed Jackson TN dumpster rental process, we're here to help! We've placed a list of our most frequently asked questions below for you to browse at your convenience. Take a look at our list and give us a call at (731) 424-7666 if you need further assistance. We're here to help ensure the rental process runs smoothly from start to finish!
Q.
Are there any materials that I cannot dispose of in the container?
A.
We ask that you don't include any flammables, propane tanks, lubricants, aerosol cans, oils, or other hazardous materials when using our Jackson TN dumpster rental to prevent any harm to our staff, bins, or equipment. We work diligently to abide by all local regulations and will not transport prohibited materials. If you're unsure about a specific item, please give us a call.
Q.
What does the rental price include?
A.
We're proud to offer the best price for garbage dumpster in Jackson TN! The rental price includes delivery and pickup of the container, five tons of initial waste disposal, a rental period of up to 30 days, and taxes. We understand many people are searching for a cost-effective dumpster rental near me Jackson TN can depend on, and we're here to deliver just that.
Q.
What if I don't finish my project during the standard rental time?
A.
No problem! Additional days can be added to your rental time for the low cost of just $10 per day. Get in touch with our team if you need a rental extension, and we'll make appropriate arrangements.